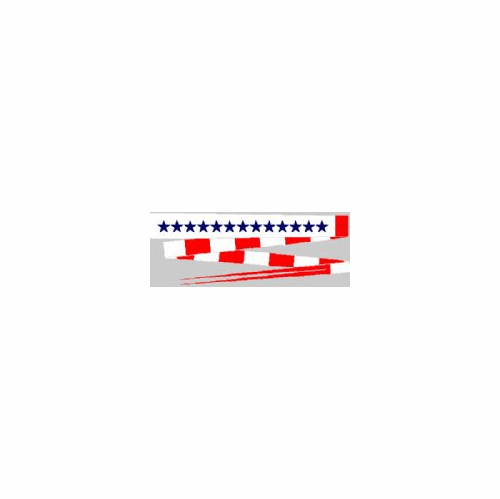 USCG Commissioning Pennant (Valley Forge G-Spec)
Product Description
This US Coast Guard Commissioning Pennant is manufactured precisely to U.S. Government specifications. It is available in Size 6 and 7. Simply choose the appropriate size from the pulldown menu and the pricing will adjust.

Size 6 pennant measures a precise 2 1/2In x 6Ft. Compare to NSN 8345-00-260-2605.

Size 7 pennant measures a precise 1 7/8In x 4Ft compare to NSN 8345-00-260-2606.

Information: The hoisting of the commission pennant is considered the key moment in the commissioning of a ship. Once hoisted, it flies continuously, night and day, except when displaced by an admiral's flag, a command pennant, or the flag of a senior civilian official as directed by U.S. Coast Guard Regulations.

The Coast Guard has its own commission pennant. It has a white hoist with 13 blue stars in a horizontal line. Then come 16 red and white vertical stripes and finally a red swallowtailed fly, roughly 1/5 the length of the overall pennant.